RESEARCH

Global Sentiment In L&D

The L&D Global Sentiment Survey takes the pulse of the L&D community world-wide, annually. The one-minute online poll asks L&D professionals internationally what they think will be hot in the following year.


The question is always the same format: "What will be hot in workplace L&D in [this year]?" Participants are asked to choose what they think will be hot, not what should be hot.


Each person votes for 3 of 15 options, presented in random order. There is, in addition, an 'Other' option.


Aggregated, and examined over time, these answers provide a fascinating look at trends in what people in
L&D are thinking. The survey is published each year in February.
Sponsors & Media Partners

The L&D Global Sentiment Survey was made possible thanks to these sponsors and partners.
Disclosure: I am a non-executive director of Filtered, a UK start up that provides intelligent learning recommendations using AI. I also advise Immerse, a UK start up focused on Virtual Reality in training. I am the non-executive chairman of the Learning and Performance Institute a professional body for L&D practitioners, and chairman of the Learning Technologies Conference, a international group of conferences dedicated to supporting learning at work using technology.
Research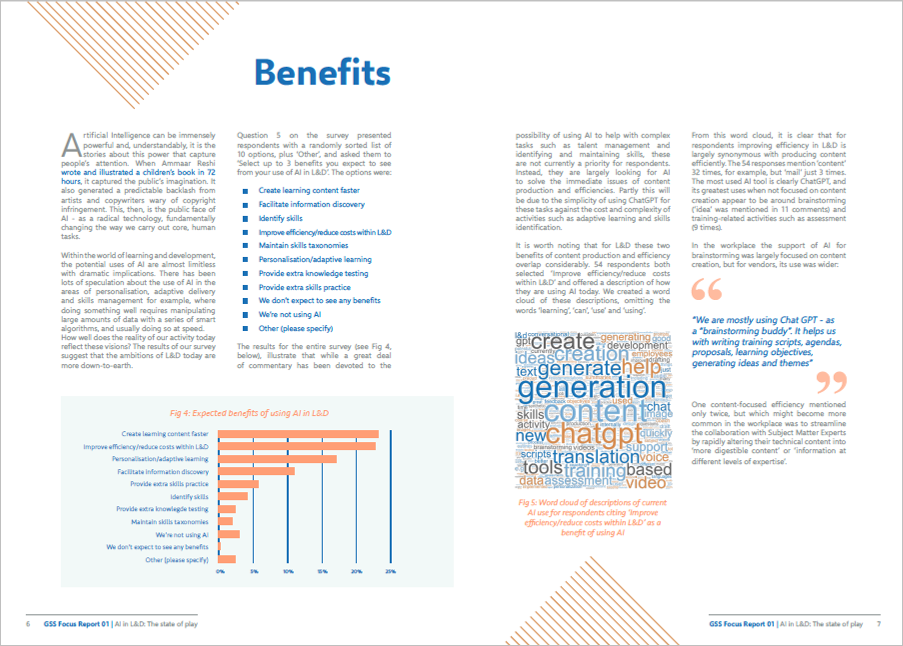 Focus on AI in L&D
CONTACT

Newsletter

Get the latest from Don in your inbox