The L&D Global Sentiment Survey 2020 - first thoughts

30 January 2020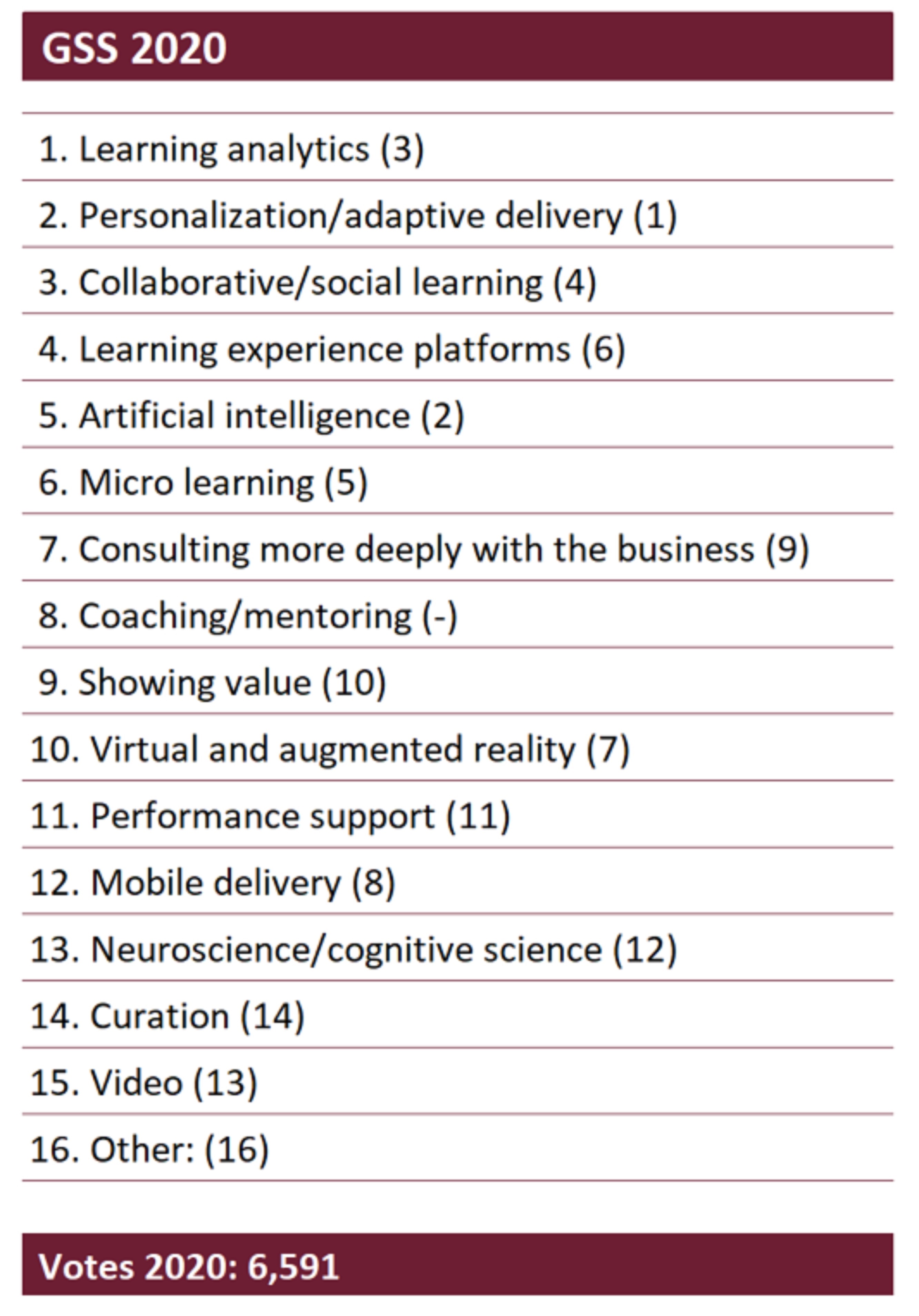 The 2020 L&D Global Sentiment Survey asked "What will be hot in workplace learning in 2020?" a format of the question unchanged since the survey began in 2014.
Polling ran from 13 December 2019 to 30 January 2020. Respondents were contacted by social media, email and WhatsApp and voted for three of 15 suggested options, plus a free text 'Other' option.
2,278 voters participated from 86 countries.
In an additional, optional, question, respondents were asked to define what 'hot' meant to them. 851 people provided definitions. Their responses will be analysed in a separate report. The table gives the final results, with figures in brackets showing positions for 2019. Coaching/mentoring is a new option this year.
Change at the top
This year, for the first time since 2015, the leading position on the survey was not held by Collaborative/social learning (#1 in 2015 and 2016) or Personalization/adaptive delivery (#1 in 2017, 2018 and 2019).
Learning analytics held the top spot, and was #1 in 4 of the 9 countries with the most respondents (USA, India, Australia, Spain). This broad support is in contrast to Personalisation/adaptive delivery, which held the #1 position for 3 years mostly due to strong North American interest.
This is the first time that the table has been topped by an option focused on improving the work of the department, rather than a delivery mechanism or an approach to learning.
Opinion forming
Participants on the survey can be divided into two groups. In 2019, Learning analytics was the favourite of the small, socially-connected group Group A, which ranked it #1. The larger, less well-connected, Group B, was less enthusiastic in 2019, but this year supported it enough to see it move to #1. For more on the two groups, see pages 13-15 of the 2019 report.
Similarly, Learning experience platforms was the #2 choice of Group A last year, and #6 in the final table. This year, it has moved up to #4 position in the overall rankings.
This suggests that Group A is an influential forerunner in opinion forming, and that Group B is likely to follow Group A's thinking, after a lag of a year or so.
Action vs opinion
Does interest in a topic translates into action? Not always. Will Learning analytics follow Video and Mobile delivery into 'business as usual' status, or will it fade away? Other ideas like Gamification have caught the initial interest of L&D but have only been well-implemented in patches. Often the wider L&D community has found these ideas more complex than expected to implement in practice.
A continued shift for L&D?
Last year's survey showed a shift away from a focus on the creation and delivery of content towards personalized learning, supported by data. That seems to have been sustained this year, not just with the dominance of Learning analytics, but also by the weak performance of delivery options. In contrast, two options that had been on a solid downward path recovered this year: Showing value and Consulting more deeply with the business. Again, these are less about delivery and more about good practice.
A wider survey sample
Each year, I try to make the survey as truly global as possible. This year I worked with partners in a range of countries to broaden the international base of the survey. Here are the nine countries that contributed the greatest numbers of voters, accounting for the 72% of the overall total. They are ranked by number of respondents:
United Kingdom
USA
India
The Netherlands
Australia
Poland
Greece
New Zealand
Spain
The final days of the survey saw a spirited contest between Australia and New Zealand to boost voting participation. In the end, the Aussies had just 4 voters more than the Kiwis.
Caveats
1) Respondents to this report are self-selecting and unscreened. We cannot guaranteed they are involved in L&D, although the targeted nature of promotion and the question itself makes this very likely. Those that do choose to respond are likely to be Innovators and Early adopters and users of technology.
2) Change in L&D happens slowly. It has taken a year for interest in Learning analytics to move from Group A to Group B. It will take much longer for it to be broadly adopted, if indeed that happens at all.
The full report on the survey results will be published in late February. Other report based on the data will follow. To claim your free copy of all these report, please register here:
With thanks to the sponsors and media partners of the 2020 L&D Global Sentiment Survey: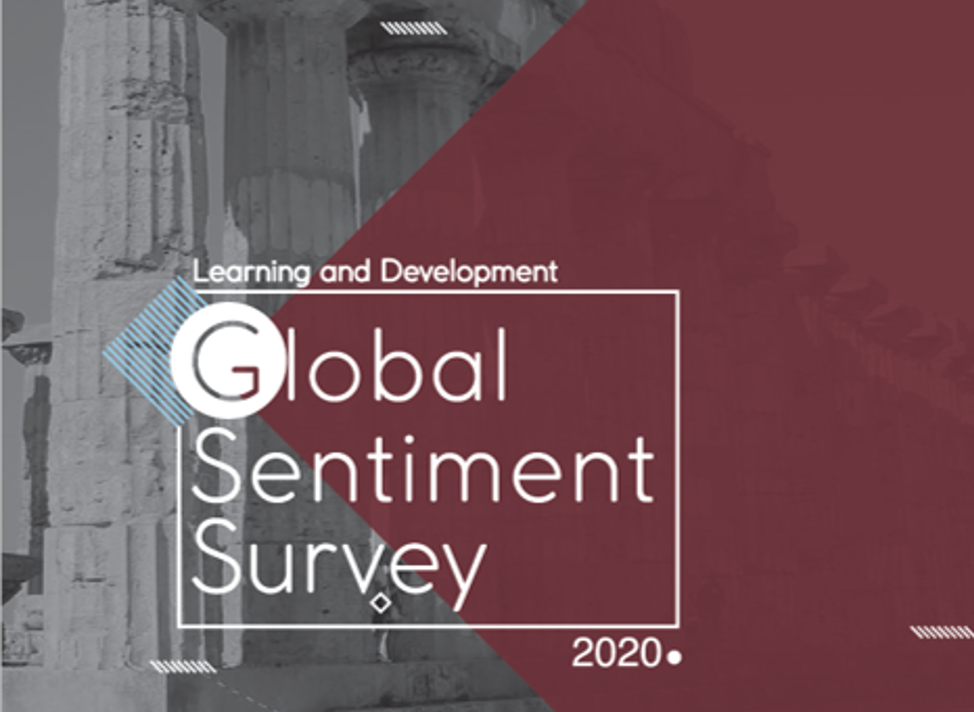 The Research Base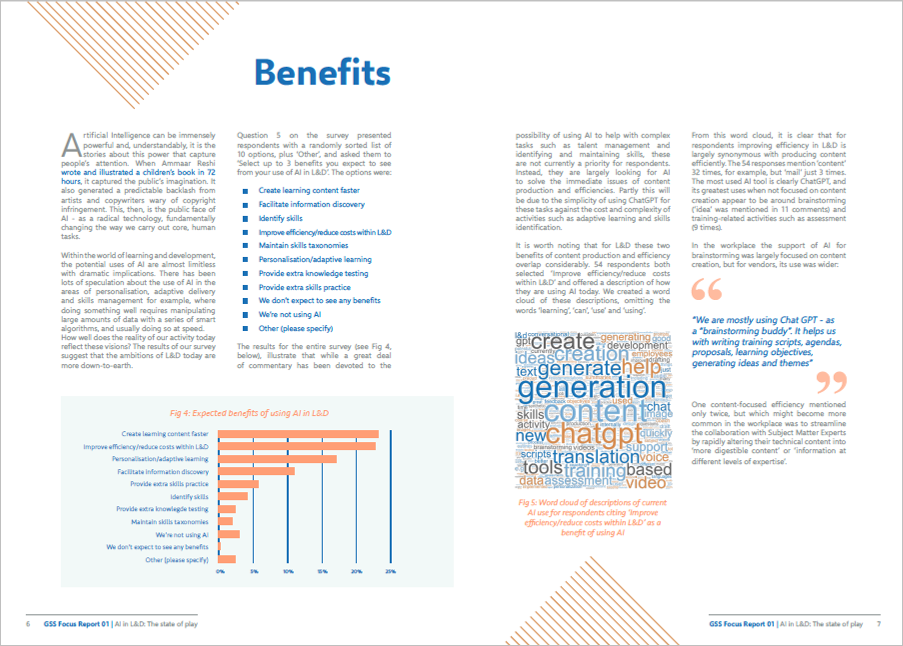 Focus on AI in L&D
CONTACT

Newsletter

Get the latest from Don in your inbox